- Originally for the American people to justify war
- Now presented at the Paris Peace Conference
-The most important were:
*outlawing alliances
*Freedom of the sees
*Free Trade
*Disarmament
*Return of Russian Territory held by Germany
*Alsace-Lorraine returned to France
*Formation of the League Of Nations (Collective Security)
*Self Determination




Of all Woodrow Wilson's 14 points, which do you believe was the most important to stopping another war?
Summary: Wilson presented his 14 points at the Paris Peace conference with his goal of achieving world peace and stopping another war from occuring.

Powered by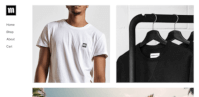 Create your own unique website with customizable templates.